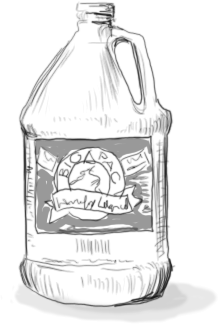 Bio Pac is a family-run cleaning products company with wonderful customers who use our biodegradable detergents and soaps because they work great, use refillable containers, and are formulated for the chemically sensitive.  We focus on providing environmentally safe cleaning products found in natural food stores nationwide.
Our family is passionate about the environment, local communities, and personal health. Our biodegradable cleaning products are super concentrated, contain no animal ingredients and are never tested on animals. Bio Pac, Inc. donates a percentage of our profits to groups involved in wilderness and watershed preservation.
Bio Pac Store Locator:
Enter your address, city, or zip and we'll find the nearest stores that carry Bio Pac and Oasis.
Is your store not showing up? Let us know so we can add it to our locator.