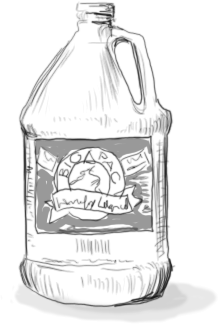 Bio Pac is a family-run cleaning products company with wonderful customers who use our biodegradable detergents and soaps because they work great, use refillable containers, and are formulated for the chemically sensitive.  We focus on providing environmentally safe cleaning products found in natural food stores nationwide.
Our family is passionate about the environment, local communities, and personal health. Our biodegradable cleaning products are super concentrated, contain no animal ingredients and are never tested on animals. Bio Pac, Inc. donates a percentage of our profits to groups involved in wilderness and watershed preservation.
Where to Find Bio Pac & Oasis
We apologize, but we do not have a store list at this time. We sell to distributors who sell to stores across the country.
The Oasis products are now available on Amazon.
If you email asking where to purchase our product, we will tell you to ask your local store to carry our products. We are unable to ship our products directly.
Distribution Issues
We are having distribution problems in some areas. If your store no longer carries Bio Pac. it is because one of our distributors, UNFI, has dropped out product in some of their warehouses. All we can recommend is you ask the store to bring the product back in. With enough demand, UNFI will carry the product in all their warehouses so the store can order it. We are looking into alternative distribution so check back here for updates.