This product has been discontinued.
Automatic Bowl Cleaner is Chlorine Free!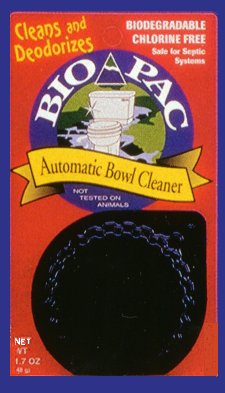 Our Automatic Bowl Cleaner is chlorine free and safe for septic systems. Our long lasting tablet will keep your toilet bowl clean and fresh. Stock the entire line of Bio Pac's cleaning products and you'll have an unbeatable household line.
1.7 oz. tablets, (UPC 31984-30010), packed 12 to a case.
Directions: Drop toilet bowl cleaner into clean tank and replace as necessary.